A 'Complete 180' Put Him Back on His Feet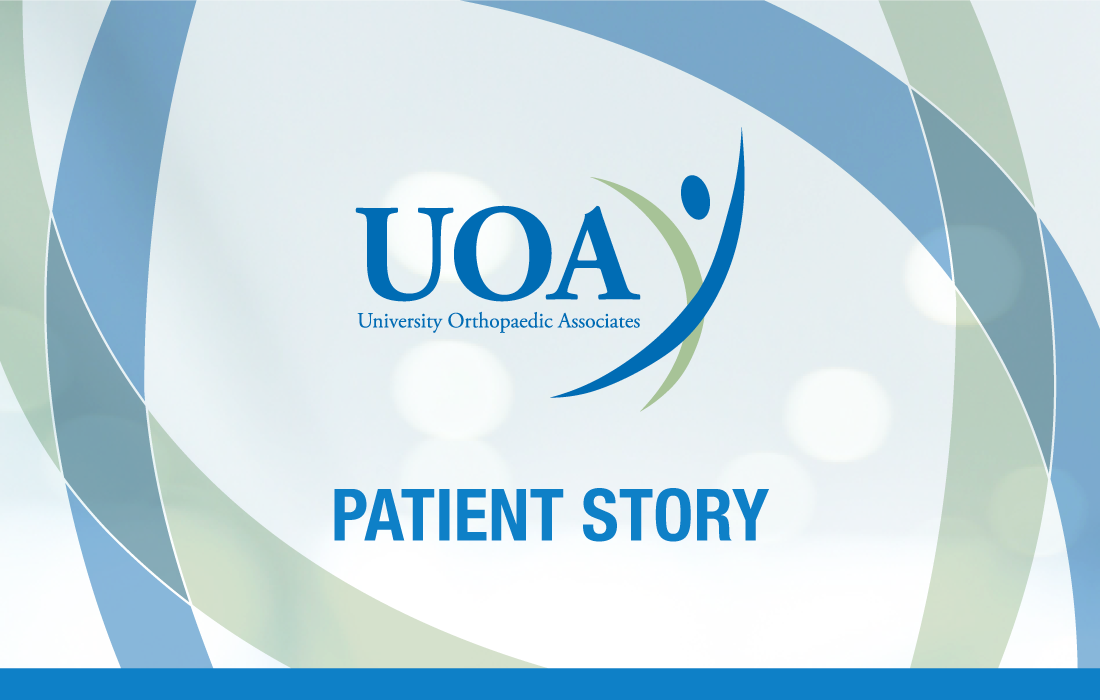 Before his surgery, John Isidoridis's 97-year-old mother could make it up the steps to their second-floor apartment faster than him.
Isidoridis had back pain his whole life, but as it worsened, he lost the ability to do daily activities, like caring for his mother and cats.
"I've gone through the gamut with treating back pain," Isidoridis says, mentioning epidurals, ablation, and prescription painkillers that failed to give him relief.
Over the course of his treatments and through years of pain, one thought stuck with him: "I was determined that this was not going to get the best of me."
Exploring His Options
Before coming to University Orthopaedic Associates, Isidoridis had seen another orthopaedic specialist. At this point, that specialist suggested going to another group in search of the care Isidoridis needed. That's when he found UOA and Dr. Matthew McDonnell.
"Prior to going to his office, I wasn't able to walk, or stand or drive," Isidoridis says. The pain even traveled all the way down his sciatic nerve to his ankle.
Upon meeting Dr. McDonnell, Isidoridis says, "Just as he was interviewing me to find out whether or not I was a good candidate, I was interviewing him." It was important to Isidoridis that he believed in his doctor and the practice itself. His first impression left him pleased with the practice's cleanliness, professionalism and Dr. McDonnell's thoroughness.
Dr. McDonnell reviewed Isidoridis's previous MRI from about six months before their appointment and requested a new MRI with a new outfit. In the end, he agreed with Isidoridis—his problem was more severe than he had previously been told.
Dr. McDonnell diagnosed him with a herniated disc, a ruptured disc, mild spina bifida and arthritis in his spine. Surgery was his only option.
No Physical Therapy Needed
On the day of his surgery, Isidoridis was "a wreck." He'd heard horror stories about major surgeries, but talking with Dr. McDonnell and the anesthesiologist put him at ease. His recovery went so well that Isidoridis needed no physical therapy, and was, in his own words, "amazing."
"I got out at 6:00," Isidoridis explains. "I went to my room, and at 9:00, the physical therapy staff came in." They showed him how to position his arms and legs for optimal healing, and by the next day, he was walking the hospital halls.
Returning to Life as a Changed Man
Since his surgery, Isidoridis has lived free of back pain. He attributes part of his excellent recovery to his otherwise great health.
Isidoridis adds, "I'm the head of the household, so if I go down, everything else goes down. So, not only affected me, but he affected other lives as well."
Others around Isidoridis have said that his entire disposition has changed. He's become more approachable and has a more lighthearted personality now that he's free of constant back pain.