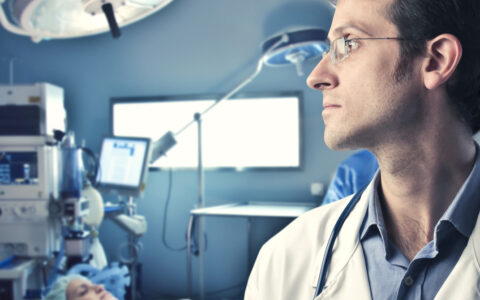 Clinical Research
The ongoing research represents our interests in trauma, knee surgery, sports medicine, osteoporosis, and joint replacement.
Multi-Center Clinical Investigation of the ATTUNE Cementless Fixed Bearing Tibial Base and Cementless Patella Implants in Total Knee Arthroplasty (Study DSJ – 2019-05)
Stephen Kayiaros, MD is a co-investigator in a multi-center international clinical trial sponsored by DePuy Synthes. The short study title is: Attune Cementless Fixed Bearing in Total Knee Arthroplasty. The study is being done to measure how well patients do following knee replacement with the Attune Cementless Fixed Bearing total knee.  
The information collected from the study will be used to help get market approval of the study implants in parts of the world where they are not already approved or available for sale.  
All devices used in this study have received FDA clearance and are commercially available in the United States.  The study is non-randomized which means Dr. Kayiaros will select the implants to treat your specific knee anatomy customizing your particular surgery to your specific needs.
Study participants will receive a stipend for study completed visits (total of 6 study visits).  The stipend is $50 for each completed visit.  There are no additional costs or compensations for study participants.  A more detailed description of this study can be found on http://www.ClinicalTrials.gov. as required by US law.  Interested individuals can contact the study coordinator, Tricia Seuffert at 732-537-0909 extension 1111.
Antibiotic Prophylaxis in Patients Undergoing Elective TKA – Multi-center Trial (ClinicalTrials.gov identifier: NCT03283878)
UOA has recently begun a new clinical trial in collaboration with Duke University's Department of Orthopaedic Surgery.  The study's principal investigator, Thorsten Seyler, MD, PhD along with the American Association of Hip and Knee Surgeons, invited UOA surgeon Dr. Stephen Kayiaros to be a co-investigator in this multicenter endeavor.  
The clinical research study seeks to determine what is the optimal time and dosing of prophylactic antibiotic therapy in patients undergoing knee replacement surgery.   Study participants will be randomized to either receive a single antibiotic or multiple antibiotics in the first 24 hours following surgery. All participants will be monitored for an entire year post surgery.  
The study investigators hope to determine if there is a difference in the amount of antibiotic and the timing of the antibiotic administration on the incidence of surgical site infections.  Although infections are rare following knee replacement, a risk of infection does exist with all patients and prevention is paramount.  
Enrollment is open and recruitment is ongoing. As of January, 2023 there are 83 patients enrolled at UOA, LLC. There are 1,634 combined patients in a total of 14 clinical sites participating in the study (tally from January 6, 2023).
Multi-center ACL Revision Study (MARS) (ClinicalTrials.gov identifier: NCT00625885)
In November 2022, MARS study investigators met at UOA in Somerset and completed a comprehensive evaluation of MARS study subjects that had undergone an ACL surgery more than 10 years ago. Investigators plan to publish study results documenting the long term survival of ACL grafts in the cohort of patients.