After a Meniscal Tear, High School Freshman Sets School Record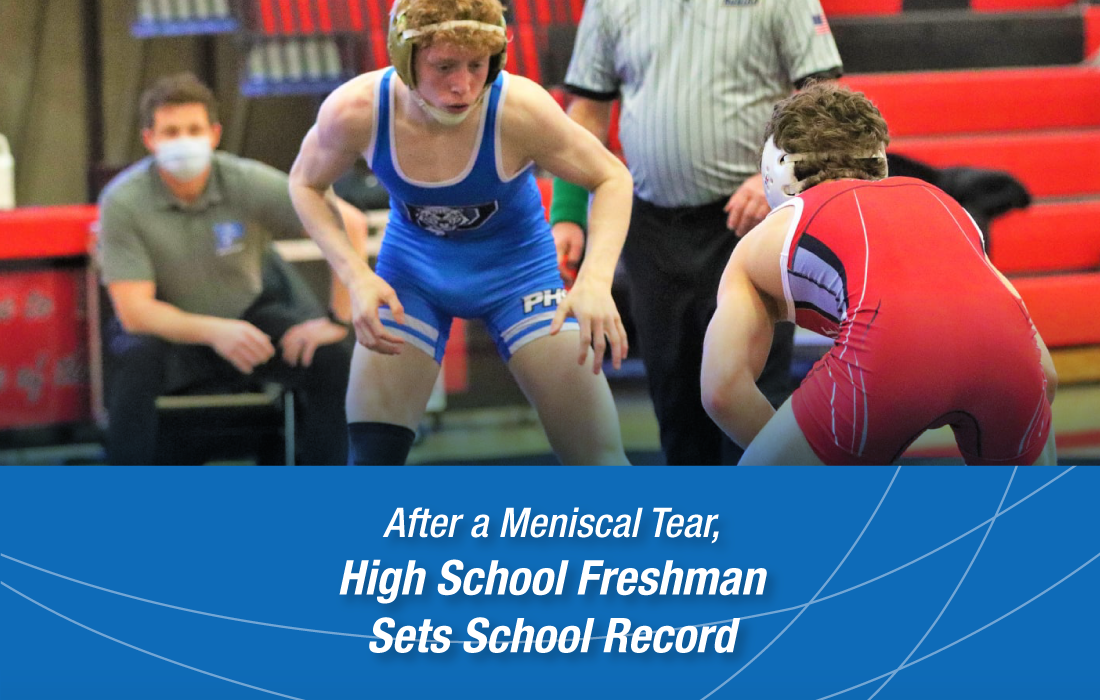 The moment high school freshman Blase Mele stepped off the mat after a close wrestling match, he immediately knew something was wrong. "I couldn't straighten my leg, and once I got home and reassessed, I started thinking about the worst-case scenario—what if I can't finish the season? What if it's all over?"
Blase had been wrestling from an early age and, having been encouraged by his dad, he had grown to love the sport. Compared to other sports, Blase found that the mental component of wrestling was more challenging and exciting—in other sports, there's a team to fall back on but, in wrestling, "It's all about you, in the center of the mat, just trying to beat the other guy. Although it can be difficult and lonely, when you do experience victories you know it's because you, alone, put in the hard work."
Blase's passion for wrestling and dedication to the sport were at the forefront of his mind when he visited University Orthopaedic Associates (UOA) and learned that he had torn his meniscus. He became worried about whether he would be able to compete in the upcoming state wrestling championship. However, Dr. Charles Gatt, a sports medicine specialist, immediately understood Blase's goals and concerns and directed his surgical team to rearrange their operating schedule so Blase would have the opportunity to compete in the post-season.
After a successful procedure and recovery period, Blase went on to become the first freshman in his school's history to reach the New Jersey State Interscholastic Athletic Association (NJSIAA) Boys Wrestling State Championship. Having realized this momentous achievement so soon after a meniscal injury, Blase feels extremely grateful to Dr. Gatt and the team at UOA.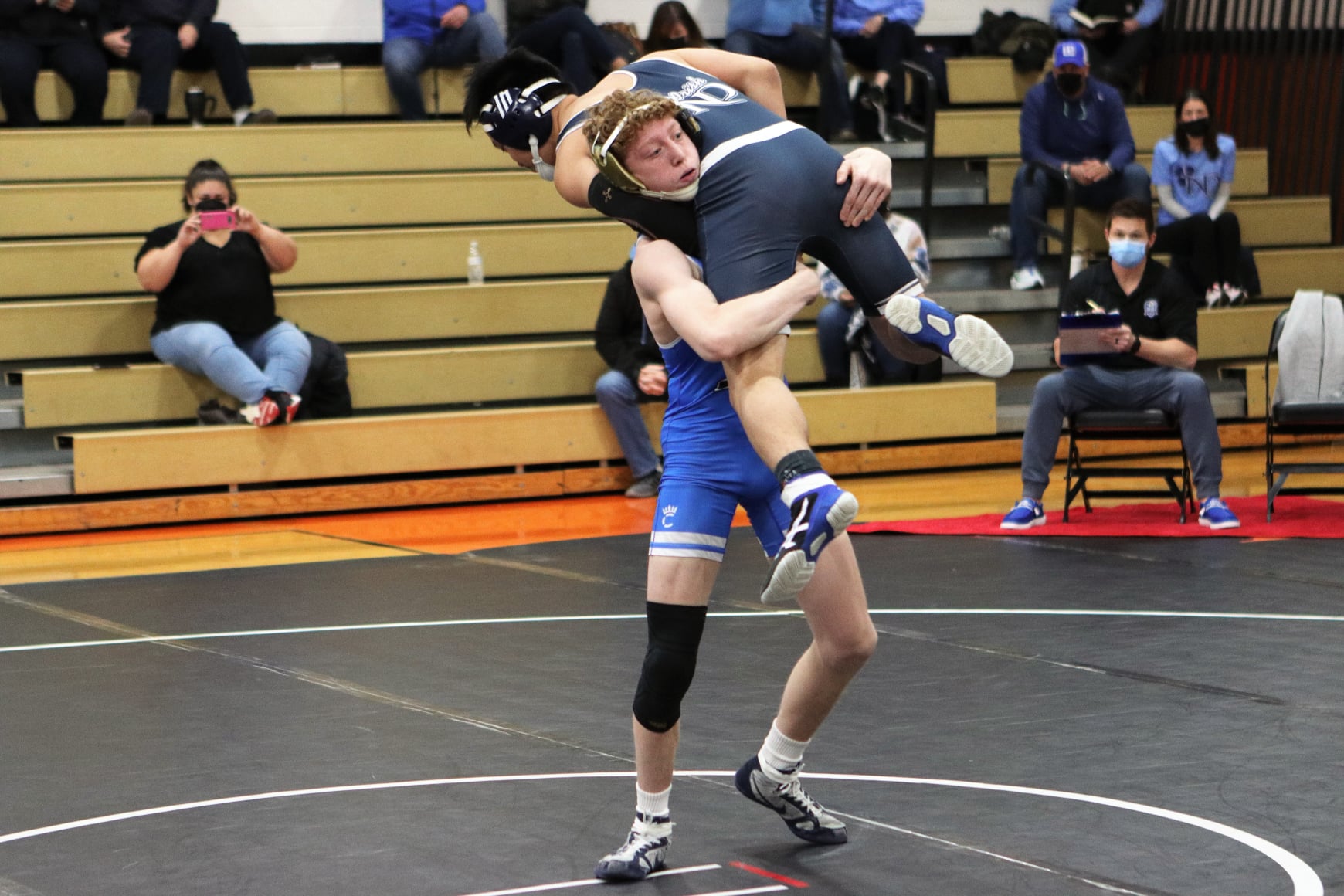 "The injury, and how it was handled, could have gone a million different ways," Blase says. "Dr. Gatt's knowledge of sports-based medicine, and his understanding of athletes and the goals they want to accomplish, is different from any other doctor that I visited. Most doctors are only looking after your health—Dr. Gatt does that but also recognizes your goals and works with you to achieve them safely."
Thanks to the work of Dr. Gatt and his surgical team, Blase has his eyes on his next step. "I'm feeling a lot more confident in my body," he says. About being the first freshman in his school's history to compete in the state championship, it's a cool feeling, he says. "It's special for me and all the people who have helped me along the way to get to this goal. I also have to keep my head on my shoulders, because I've got bigger goals I'm looking to accomplish in the future.
If you have suffered an orthopaedic injury like Blase, contact the sports medicine specialists at UOA today to learn about your safe and effective treatment options.