Back on the Dance Floor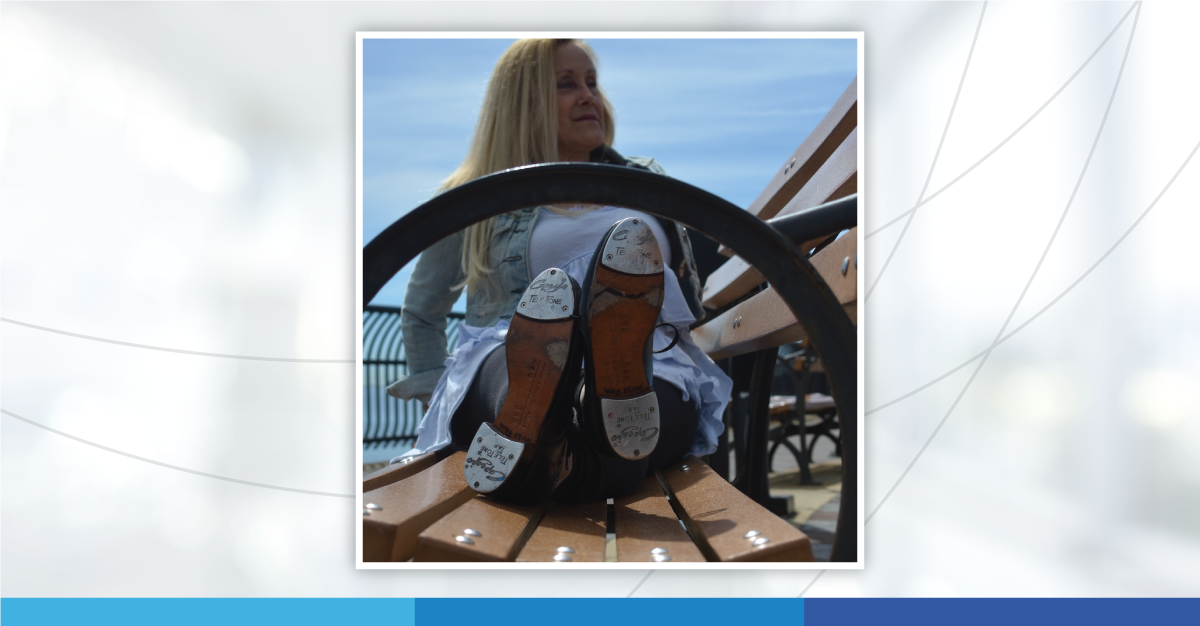 Pamela Sarch lives through her feet. As a lifelong tap dancer, her rhythmic and artistic activity is a feat of physical dynamism.
It stands to reason then that pain and disability in her lower body is a deal-breaker for both Sarch's art and her profession.
The 60-year-old dancer, who has been steadily dancing since age three, is a dance teacher and choreographer at Centerstage Dance and Theater School in East Brunswick, New Jersey. Through love of her dancing, she has miraculously managed to maintain a lifelong career.
"Fortunately," she says, and especially with the help of teaching assistants,  "I was doing really well, and didn't have any dance injuries as I got older." However, she took a fall in late 2013 and began to have knee issues. Whether or not it was from the fall, she says it's possible that her knee pain was expedited by the arthritis she later discovered she had.
Care When She Needed It
Sarch sought care at University Orthopaedic Associates (UOA), where she received pain injections for her knee for a year and also did physical therapy. However, as her joint was "bone-on-bone" (i.e. all the protective joint cartilage was worn away) she was told she would eventually need surgery.
She had, in fact, been suffering with severe pain and disability. "It was bad teaching. I'd have to hold onto the ballet bar during class; that was my crutch. At some point, my knee would buckle. I was afraid I would fall. I'd go home and literally cry because it hurt so bad climbing up stairs."
That's when Dr. Stephen Kayiaros came into her life. He was recommended by a fellow surgeon as one of those at UOA experienced in the latest joint replacement surgical techniques.
It turns out that Pamela Sarch had osteoarthritis in both knees, which Dr. Kayiaros informed her was fairly advanced. Her first surgery was joint replacement for her left knee on May 18, 2015, which required a further procedure to resolve scar tissue in November of that year.
Although her left knee was repaired, during her workup Dr. Kayiaros also discovered the same joint problem in her right hip. "After my knee surgery, the knee was great," she reports. So she was anxious to get her hip replaced, which Dr. Kayiaros told her was best done as the next surgery.
All Sarch's procedures were minimally invasive surgery, which is surgery through a small incision, and often performed on an outpatient basis. This includes her anterior approach hip replacement surgery, which was performed on February 17, 2017. It left a scar so small (approximately two inches with this type of surgery), that Sarch marveled to Dr. Kayiaros, "I don't know how you did that!" It was another success. "In September I was back in dance class, ready to go!'' she says enthusiastically.  Following the two successful surgeries, on June 16, 2017, she had joint replacement in her right knee.
Trust and Confidence
Completely satisfied, Sarch admits initially feeling what most people do when contemplating surgery. "I was apprehensive. I was nervous for what was to come, and I wanted to make sure I was making the right decision. Dr. Kayiaros was very reassuring and personable. He made me feel comfortable right away."
The rest of the UOA staff contributed to her ultimate satisfaction. "The staff was very supportive, pleasant and encouraging. I've called them multiple times, and they are always very helpful." In addition, Sarch also gives particular credit to Physician Assistant Lauren Stull.
Dance On!
"If you did tap before, you can probably do it again," Dr. Kayiaros told Sarch. He made it clear though that she would have to work hard at rehab in the form of physical therapy. Disciplined dancer that she is, she of course complied.
"I am very grateful to have had the surgeries, since who knows what would have happened otherwise. I have recommended Dr. Kayiaros to at least four others who have had surgery with him." She ultimately returned to Dr. Kayiaros for a final check-up to insure she was ready to resume her lifestyle.
"My hope is to continue dancing as long as possible. I love to be active. That's what I do," she says. Sarch also has three grandchildren she currently teaches, including a 9 ½-year-old grandson who has been dancing with her since he was 2 ½.
Pamela Sarch isn't done yet. "My daughter just had a brand new granddaughter, Lily, who is three months old. My daughter told me, "Mom, you can't retire until you have Lily in your class as well!"