Dr. Gatt Receives 2018 David G. Moyer Award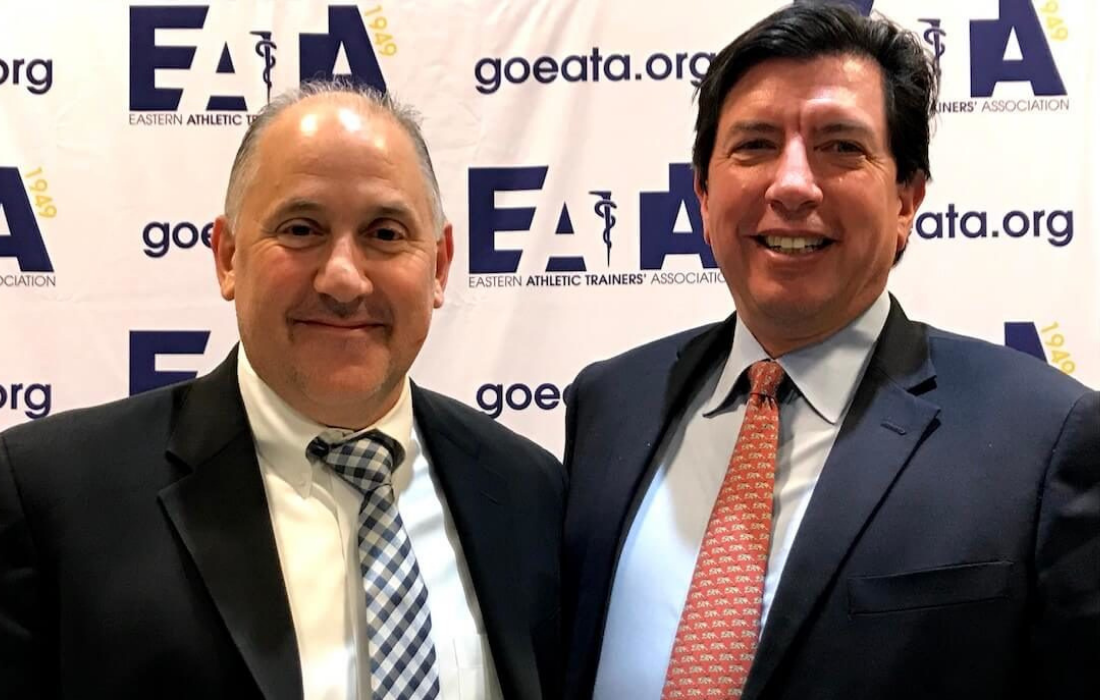 University Orthopaedic Associates (UOA) is proud to congratulate Dr. Charles J. Gatt, Jr. as the recipient of the 2018 David G. Moyer award. The annual award, presented by the Eastern Athletic Trainers Association (EATA) honors a team physician who, over the years, has exemplified the qualities of an expert clinician, educator, researcher and advocate for the profession while also serving the community in which he or she lives and works.
Dr. Gatt received the award on January 12th, 2019. George O'Neil, EATA Chairman of the Honors and Awards Committee, presented Dr. Gatt with the award plaque at the EATA's 71st annual meeting. The EATA, founded in 1949, represents athletic trainers from Delaware, New Jersey, Pennsylvania, New York and all of New England. The award is named for Dr. Moyer, who was an ardent supporter of athletic trainers. Through his lecturing, seminars and writing, Dr. Moyer helped to educate and promote athletic trainers throughout the region.
Dr. Gatt is a board certified orthopaedic surgeon who received Fellowship training in sports medicine. He is also the chairman of the department of orthopaedic surgery at Rutgers Robert Wood Johnson Medical School and provides care for Rutgers and Rider University as well as Montgomery and surrounding area high school athletes.
Among his numerous achievements, Dr. Gatt is also the 2018 Dr. Timothy Hosea Team Physician Award recipient, which is given by the Athletic Trainers' Society of New Jersey (ATSNJ). His other recent honors include a 2018 Excellence in Research Award awarded by the American Academy of Orthopaedic Surgeons. He is regularly voted a NJ Top Doc, Patients' Choice Award winner and has been elected by his peers for inclusion in Best Doctors in America®.
If you have sustained a sports injury and would like a consultation with Dr. Gatt or any of our excellent sports medicine specialists, request an appointment with UOA today. We'll be able to diagnose your injury and put you on the path to recovery.
University Orthopaedic Associates (UOA), New Jersey's leading orthopaedic practice, is dedicated to providing the highest quality, personalized healthcare services. The group is committed to the pursuit of excellence in orthopaedic treatment, medical education and training, clinical and bench research and the promotion of community health. Since the group was established in 1972, it has been dedicated to providing the most current, technologically advanced and personalized healthcare services available. UOA provides superior orthopaedic care for children, adolescents, adults and seniors.