New Jersey Surgeons Volunteer in Haiti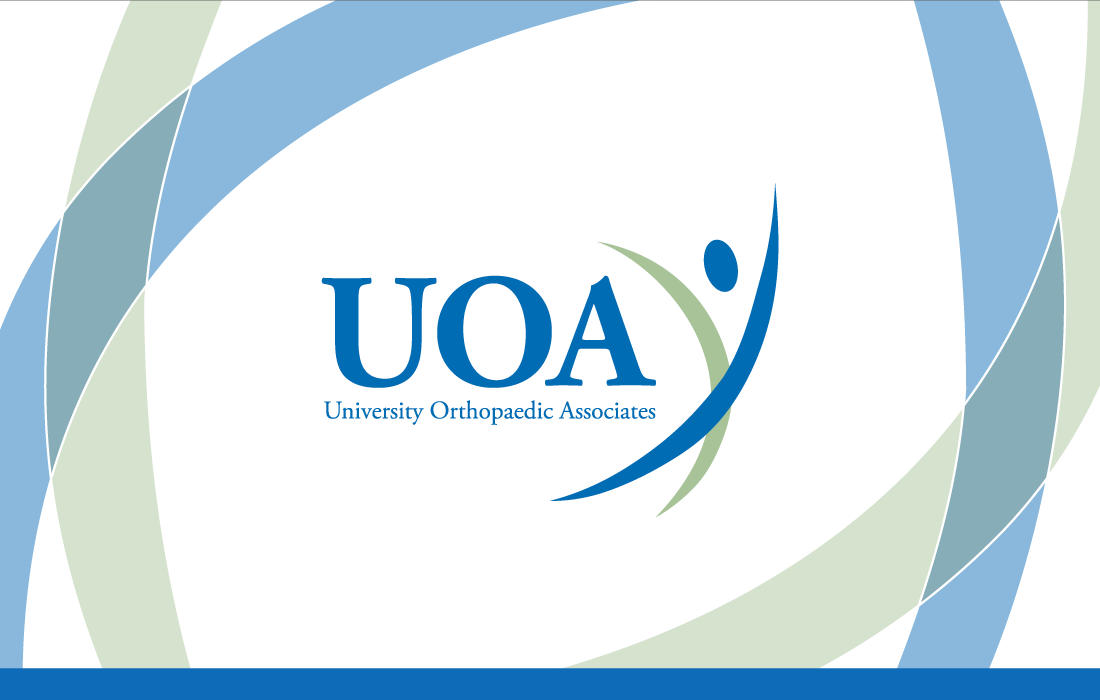 Orthopaedic surgeons Dr. David R. Polonet and Dr. Christopher Doumas of University Orthopaedic Associates traveled to Haiti to volunteer in the wake of the recent earthquake.
March 1, 2010 – On January 12, 2010 a devastating earthquake struck the nation of Haiti, destroying much of the country and leaving millions injured. Many of the injuries sustained were due to falling rubble and collapsed buildings, causing fractures and other damage to the victims' limbs. With these types of injuries, there is a large need for orthopaedic surgeons, which is why Dr. David R. Polonet, specialty trained in orthopaedic trauma surgery and Dr. Christopher Doumas, specialty trained in orthopaedic surgery of the hand and upper extremity, traveled to Haiti to volunteer. Both physicians are part of University Orthopaedic Associates in New Jersey. Though the surgeons volunteered at different times, with different groups, their shared goal was to provide the best medical attention possible to the victims.
Dr. Polonet left for Haiti on January 22, 2010 and returned on February 1, 2010. He traveled with a group of private physicians who volunteered their time and financed their own trip. "Travel arrangements were extremely difficult to make to Haiti, especially with the amount of destruction to the airports," explained Polonet. The group, which included a Reverend and medical professionals with varied specialties, traveled to the Dominican Republic and then crossed the border to journey to Port Au Prince, the capitol of Haiti.
Once he arrived in Haiti, Dr. Polonet and his colleagues traveled to the city of Leogone, which is outside of the nation's capitol. The group found a nursing school that was still intact due to the buildings' sound structural architecture, and converted three dorm rooms into operating rooms. "We only had natural light and lights on our headgear to operate with," said Polonet. "The appropriate tools and resources were limited but we improvised as much as we could to help the victims."
Dr. Polonet and his colleagues attempted to save the limbs of as many patients as possible, attending to approximately 300 patients a day, and performing 20-30 surgeries daily. Although amputations would have been the recommended procedure for many patients due to the severity of the injuries, most of the injured refused the procedure. "People were very leery of amputations because once someone in Haiti loses an arm or a leg there are no resources for them, no prostheses, we didn't even have crutches to give them," said Polonet. Most of the procedures the doctors performed were external fixators and debridements of open fractures, procedures that might save the injured limbs. "We did very little internal fixation, which is what we would have done in the U.S.," said Polonet. "We had to improvise a lot but we were lucky to have great anesthesiologists to make patients comfortable, and a sterilizer was donated to us by a group of Argentinean relief workers."
Dr. Doumas left for Haiti on February 16, 2010 and returned on February 21, 2010. He traveled with the University of Miami Global Institute through Project Medishare, which was also a self- funded trip. Dr. Doumas and his colleagues lived and worked out of a series of tents set up outside of Port Au Prince. "All of the tents were donated," said Doumas. "We were able to set up a hospital in a large banquet tent and create units to address certain types of injuries."
"We were lacking many resources including a sterile environment in the operating room," said Doumas. "But we did everything we could to provide the best care." This included teaming up with a group from the Washington National Children's Hospital, working out of Hospital Sacre Coeur in Milot, to transfer patients in need of final fixation and other more invasive surgeries to sterile operating rooms.
Though a month has passed since the initial earthquake struck, Dr. Doumas said there is still a great need for trained medical professionals. "The type of injuries and illness are starting to shift," said Doumas. "We saw less acute earthquake injuries and more severe infections and injuries caused by the new living conditions." The majority of the population is now homeless and living in the streets, which has led to a high volume of patients who have been struck by cars and other vehicles.
While the death toll is continuously growing, among the tragedies there were some stories of hope. "The entire situation was catastrophic, but there were touching moments," said Polonet. "We were able to save many children, and while it is not my expertise, I was even part of resuscitating a newborn which was very emotional."
Dr. Doumas also experienced many emotional cases. "Culturally, people did not want amputations," said Doumas. "In some cases we had to seek out people who desperately needed medical attention." Knowing that better care could be provided if it was possible to transfer patients to the United States was difficult for the physicians. "I had a patient that is a 60-year-old male with an infected femur fracture. We are trying very hard to get him to the United States so we can save his leg," said Doumas. "These situations are very difficult because we want to do the best we can but resources are so limited."
Dr. Polonet and Dr. Doumas praised their colleagues who traveled to Haiti to volunteer. "The other doctors, nurses and healthcare workers were all extraordinary people," said Polonet. "Everyone who went down there, dropped everything in their life and were just trying to do the right thing." Both surgeons were thankful for the support of their families and partners at University Orthopaedic Associates.
Dr. Polonet and Dr. Doumas both said it was difficult to describe the situation in Haiti. "It is hard to paint a picture of what Haiti is like right now. Photographs cannot even depict the magnitude of destruction," said Polonet. "Most people were too scared to go inside any buildings because aftershocks were causing buildings to collapse even after the main earthquake. We were lucky to have tents to sleep in but many of the victims don't even have that."
While both physicians would like to go back to Haiti to volunteer, there are still many things that can be done from the United States to help out. Dr. Polonet is teaming up with InterVol, a non-profit organization in Rochester, New York, to organize relief efforts from the U.S. "Things are going to get worse in Haiti, especially when the hurricane season comes from June to November," said Polonet. The majority of displaced victims are staying in makeshift tents, which are often no more than scraps of fabric. Unsanitary living conditions can increase the spread of disease, especially during hurricane season when malaria, dysentery, and cholera are very likely to become rampant illnesses.
Dr. Polonet and his partners at University Orthopaedic Associates will work with InterVol to obtain high-quality tents that can withstand adverse weather conditions, which the group will donate to the victims in Haiti. Tent donations may be made at any University Orthopaedic Associates locations, or for more information contact Regina at 908-208-9832.
# # #
About University Orthopaedic Associates:
University Orthopaedic Associates, LLC, New Jersey's leading orthopaedic practice, is dedicated to providing the most current, highest quality, personalized healthcare services available. The group is committed to the pursuit of excellence in orthopaedic treatment, medical education and training, clinical and bench research, and the promotion of community health.
Established more than four decades ago, University Orthopaedic Associates has grown to be a leader in comprehensive orthopaedic care. The highly respected practice has four locations in New Jersey, located in New Brunswick, Princeton, Somerset, and Wall.
The physicians at UOA expertly treat children, adolescents, adults, and seniors for general orthopaedic conditions in addition to being fellowship trained in the following areas: surgery of the hand and upper extremity, foot and ankle surgery, spine surgery, trauma surgery, joint replacement surgery, and sports medicine and arthroscopic surgery. For more information visit uoanj.com
About InterVol
InterVol was founded in 1989 by physician Ralph Pennino, MD, and has over 300 volunteers. InterVol recovers and redistributes medical supplies and equipment to people in need around the world, and provides international educational support. The organization operates with a minimal budget, but says every $1 invested with them results in $9 of benefit for those who receive help.
To learn more:
For more information about Dr. Polonet and Dr. Doumas' time in Haiti, or to learn more about how to donate to InterVol and assist with the tent drive, or donate to the University of Miami Global Institute, please contact Katie Kranz at kkranz@pointsmedical.com or call Points Medical at 732-271-9500 ext. 301.