Remembering Dr. Jeffrey R. Bechler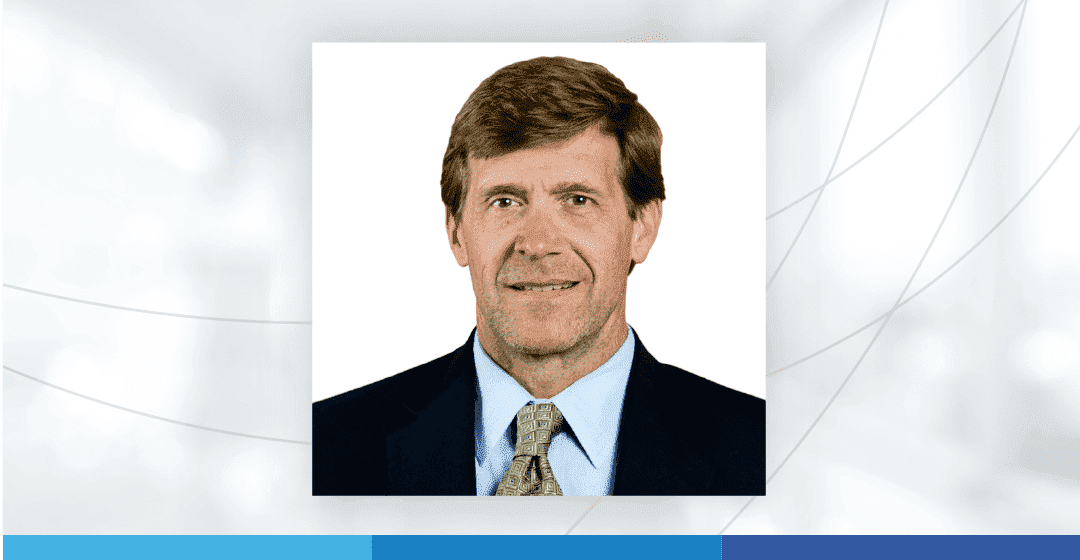 Dr. Jeffrey Bechler, one of our most valued, respected and widely admired orthopaedic surgeons, passed away peacefully in his home surrounded by family on Thursday, December 29, 2022. His many contributions to UOA made Dr. Bechler a legacy who will always be lovingly remembered and truly missed.
After graduating from Dartmouth College and New York Medical College, Dr. Bechler completed his internship and residency at UMDNJ-Robert Wood Johnson Medical School and a fellowship in sports medicine at the Kerlan-Jobe Orthopaedic Clinic in Los Angeles, California. He also served as the head orthopaedic consultant for Princeton University Athletics and was elected by his peers for inclusion in Best Doctors in America®.
Dr. Bechler's greatest loves and passions in his life were Mary—his wife and high-school sweetheart—and his children, sports, career and patients. His love for sports, sports medicine and athletes was reflected in his highly successful and rewarding career as an orthopaedic surgeon, as many who interacted with Dr. Bechler will fondly remember him doling out medical advice and constantly helping others even when off the clock.
In lieu of flowers, Dr. Bechler's family welcomes contributions to ALK-positive lung cancer research in his memory and to Nassau Presbyterian Church.
Dr. Bechler will be greatly missed by the team at UOA, which expresses its deepest condolences to his surviving family.
---
Some words from the UOA team…
Jeff's love for sports, was evident in his personal and professional life. At his core he was a team player. He was always up for a challenge and always there to do whatever he could and help lighten the mood in the process. He had an unbelievable sense of humor, was a great story teller and always had a good scoop to share. Even more importantly he was always there to listen and could always be depended upon. He was our rock. He was practical, smart, strategic minded and had a deep selfless passion for UOA. UOA's best friend and mine will be sorely missed. He was truly THE BEST…
Darleen Caccavale
CEO
Dr. Bechler was nothing short of an absolute genius and wonderful soul.
Having a conversation with Dr. Bechler was similar if not exact – speaking to a well educated college professor, a mind that was filled with tremendous amounts of knowledge and business opportunity that he was always willing to share. I absolutely loved to "pick" his mind because I always trusted his opinion/advice no matter what the topic entailed. Whether it was running into him on a daily basis coming from his afternoon workout, coincidently meeting up with him in the kitchen as he prepared his blueberry and Fage yogurt (daily treat) or listening to the sound of his "clogs" coming down the hallway- it felt like home.
I speak for us all I'm sure when I say this. Those we love never go away, they walk beside us everyday- although he is unseen & unheard he is always near and always loved. God has him in his keeping and we have him in our hearts. His shining light remains with us all. Thank you for all the memories.Jillian McLarty
Insurance, Scheduling & Projects
I remember when Dr. Bechler first joined UOA. I had the privilege of working with him as his Administrative Assistant for a few years. He truly enjoyed his patients and they enjoyed him, especially the 80+ year old patient coming in to see a "Sports Med Doc" how he chuckled. Dr. Bechler wore many hats at UOA and will truly be missed. I'm sure he will meet up with our past UOA docs in Heaven and continue on.
Regina Santos
Wall/Morganville Site Manager
I could not begin to tell you how much I liked Dr. Bechler. He made me feel comfortable around him and he shared a few jokes with me. I would get here in the morning and on the days he had surgery he would be here at his desk before 7 a.m. I will miss seeing him here and he was very nice and I never saw a bad side of him. I will never forget his kindness and pleasant personality. I keep him and his family in my heart. I miss him.
Peggy Johnson
Jeff was much more than a colleague, he was a friend, mentor, and father like figure to me. I vividly recall our first conversation the day before I started at UOA when he called me on the phone and began the conversation with, "Ready to start the first day of the rest of your life?" That day he reminded me that I would never again be truly off from work until I retired and he also gave me some pointers for navigating through the first days/weeks of practice. Little did I know the pointers would continue over the next 12 years and gradually turned from practice advice to advice about everything from how to be prepared for any kind of weather when covering football games to how to create a healthy work/life balance. He had the type of personality that made it really easy to tell him whatever was on my mind and laugh all the while. This was most evident on the sidelines of Princeton games. I was extremely lucky to spend a lot of time with Jeff doing something that we both enjoy-watching football and practicing orthopaedics. Not only did I learn a ton about on the field management of sports injuries but the sports trivia seemed to be endless! Time flew on the sidelines and during trips together back and forth to Boston to cover games. I am thankful for the time I have had with Jeff and I will miss him very much.
James T. Monica, MD
Hand and Upper Extremity Surgeon
It is often said that first impressions are usually accurate. This was certainly the case when I met Jeff Bechler. In 2013 he interviewed me for my position here at UOA. My first impression was that Jeff was a very charming guy and had a wonderful sense of humor, both of which proved true.
As the managing member I had many interactions with him, mostly relating to finances. He always had a keen eye on our expenses; asking intelligent and probing questions. I often suspected that he was really testing my understanding of the matter at hand. Truth be told, there were times when I was stumped! Through the years it was evident to me that he truly cared about, and wanted the best for our practice. I will never forget how he assisted me the day we closed on the Somerset building mortgage. Darleen was on vacation and it was a race against time to get all the paperwork signed, organized and submitted by the end of the business day. It was truly overwhelming getting all the needed signatures, dealing with the bank, attorneys, couriers etc. and throughout the process he really helped me keep my cool. For months after he would tease me that we needed to refinance another building!
I will greatly miss his wit, his 'thriftiness', his daily yogurt & granola, his smile, the sound of his clogs coming down the hallway & simply his presence here at UOA. Godspeed Dr. Bechler.
Lizbeth Plotkin
Controller
I'll always remember Jeff as a kind, warm, soft spoken gentleman, who had a fun sense of humor, a winning smile, and who was a crucial leader of UOA for the 15 years I'd known him. He will be greatly missed.
Kenneth G. Swan Jr., MD
Sports Medicine & Arthroscopic Surgeon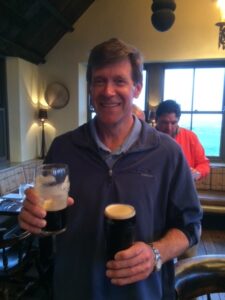 Bringing me a Guinness in Ireland. As a senior resident there were few better places to be than the operating room with Jeff on Wednesday mornings or on the sidelines at Princeton Football games.
Carlos Sagebien, MD
Trauma Surgery and Fracture Care Surgeon
I will always remember Dr. Bechler as being a kind, friendly and funny person. He had a certain type of humor but that is what made him unique.
I could always tell when he was coming down the hall or when he was in the kitchen getting his yogurt, blueberries and granola ready. Someone would say "Who is that walking down the hall?" and I would say " Oh, that is just Dr. Bechler." He had a unique walk and especially when he wore his clogs. The best pair were the ones he had FOREVER with the white medical tape wrapped around the front!!
I had the privilege of working with him here at UOA for over 20 years and it just doesn't feel the same without him. He will truly be missed. My deepest sympathies to his family, friends and co-workers.
I know he is in a better place now looking down, watching over all of us.
Alice D. Schaal
Medical Records Supervisor
Jeff Bechler was a pillar. He was a pillar to his community, as well as to the orthopedic community and to our practice. He stood large in all avenues of life and he always did it with a smile or a joke to brighten the day. He was loved by his family, friends, patients, and coworkers. A small piece of all of us has passed along with him. He will always be a reminder of how great life truly is. His care of patients and efforts for our group will never be forgotten. Not only did he take care of his family and his patients, but he was central in building our practice, literally down to the nuts and bolts of 2 Worlds Fair Drive. That building will forever serve as a memorial to Jeff in my eyes.
God bless him and his family to ease their suffering.
Chris Doumas, MD
Hand and Upper Extremity Surgeon
I still scope knees the way Jeff Bechler taught me over 15 years ago. He was simply the best.
Some of the best times I had in residency were hanging out with Jeff on the Princeton sidelines during football games. He just had a way of connecting with the athletes that I still try to emulate.
Matt Handling '07
I'm not sure who Jeff's best friend was, but he was mine. Not in the way that I saw or talked to him every day, but in the way that he was always there if I needed to.
I'm not sure who Jeff's hero was, but he was mine, not in the way of wearing a cape or of slaying dragons, but in the way of his example, his decency, his wit and his love for his family.
Jeff and I shared many moments over the last 30 years, but not enough. We played plenty of golf together and traveled widely to do so, including an overnight trip from the Ring of Kerry to the Scottish Highlands to play a single round together at Royal Dornoch for which we were rewarded with a hailstorm followed by beautiful sunshine. We always had planned for more trips.
We had 30 years of friendship, 30 years of parallel journeys and challenges with frequent consultations and fervent laughs. We had always planned for more.
We were all blessed for the time that Jeff was in our lives. He made us all better. I never really considered not having him there. I am challenged to understand the Almighty's plan for taking him so soon from us. My time together with Jeff was defining to me. It was likely defining to many.
My prayers go out to Mary and to Chris, Katelyn, and Scott. I know that Jeff's goodness, his grace and humility, and his playful and at times mischievous wit lives on in all of them.
For me, I am not going to look for another best friend or hero. Rather I shall keep Jeff in my heart and strive to live up to his example. I loved Jeff and his loss leaves an irreparable void in my soul. I am really going to miss him.
Patrick Ruwe, MD
I first met Jeff over 10 years ago when I was interviewed to become a member of UOA. After speaking to him in the old office on Easton Ave, he then took me to see where the new building was being constructed at 2WFD. I remember walking through the site and him showing me exactly where things would be, the pods, the 'bullpen', PT, the surgicenter. It's surreal thinking about that and now coming here and working here every day. What made a huge impression on me is how Jeff was driving a beat up Honda. I was shocked that this guy wasn't driving a sports car or other luxury car that most orthopedist drove and I thought this guy must be really down to Earth. Little did I know he was just saving up to buy a Tesla years later. Hahahaha. The other thing I remember as we toured the construction site, Jeff shared with me his vision of UCAS, a state of the art, freestanding ambulatory surgery center, performing outpatient orthopaedic surgeries, and he turns to me and says 'you think you could do some joints here and send them home same day?' i enthusiastically said 'Why not?!?!' hoping he would just hire me! To myself I'm thinking, there's no way we could do these cases in an ASC…..little did I know. That was one of Jeff's gifts, he had a knack for the business side of the practice. He was like a chess Grandmaster, always being able to see 3, 4, 5 moves ahead. He was always thinking for the future, 3, 4, 5 years from now. He was the captain of our ship.
As I began my career at UOA, I gravitated to Jeff as my mentor. I think it was his sense of humor that I found hilarious and I immediately related to that. Jeff was so integral to helping me build my practice. He sent me hundreds of patients. He taught me how to build my practice and taught me how to be a good doctor. It's like he had this script in his head or playbook or something. It was incredible. We would meet at 153, a tiny little restaurant down the road from where we lived. We would meet there about 3-4 times a year and have dinner, catch up, have laughs, talk about the practice, gossip hahahaha. He had this 'program' and all the 'steps' necessary to build a practice. Every time I hit a milestone, he would be like, 'ok, next step, step 6…..' I learned so much from him. We had so much laughs. We played pranks on each other in the office. He made jokes about my Prius noting it was so silent and quiet no one noticed me entering or leaving UOA. Too funny. As I went through my divorce he supported me and asked me how I was coping and navigating the whole thing. One day we were talking about our kids and he says 'so what do you make them for breakfast?' I think I told him eggs and toast and some fruit or something. He was like 'what about pancakes? Gotta make them pancakes! And bacon' he enlightened me on his foolproof method for making crispy bacon and I still do it the same way now. He was like a big brother at times and like a father other times. Above all Jeff was genuine. He didn't have any secondary intentions on anything. He didn't have a bad bone in his body.
He will be missed by everyone who was fortunate to know him as a friend, colleague, or patient. I will miss him so dearly not only as a colleague but more so as a friend and father like figure in my life. UOA will miss him tremendously. He did so much for the practice behind the scenes. With all the doctors that we have here at UOA, there will still be room to fill in the shoes that he left behind.
Stephen Kayiaros, MD
Joint Replacement Surgeon