Exploring the Benefits of Minimally Invasive Bunion Surgery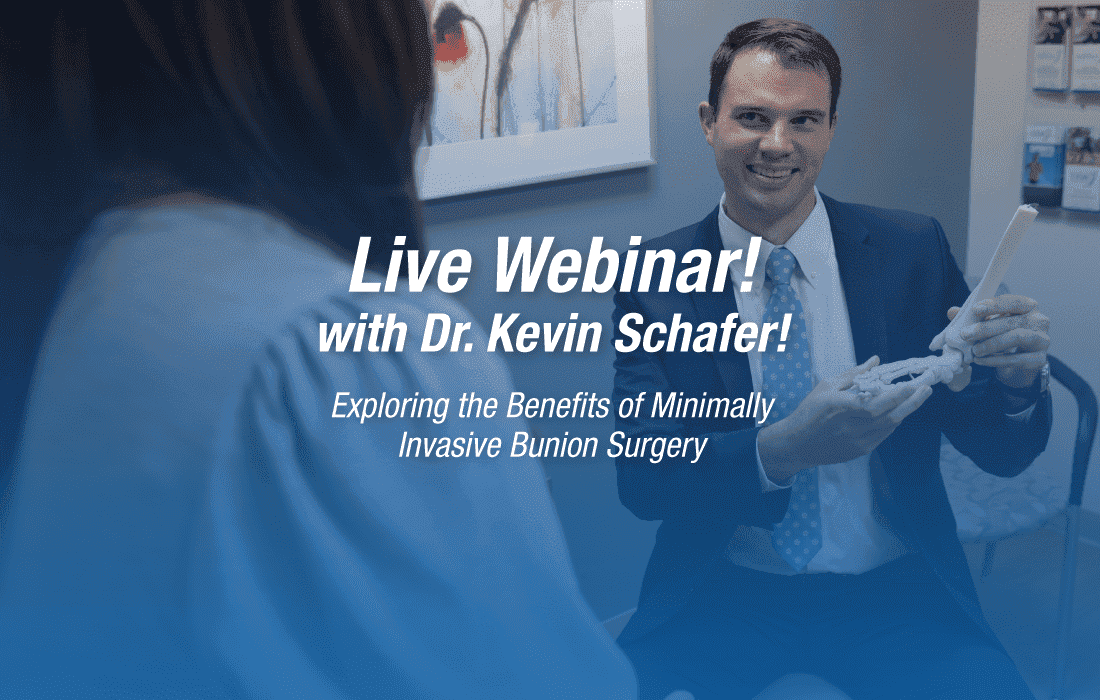 This event passed. Please watch the recording below.
Join us for a live webinar with University Orthopaedic Associates foot and ankle surgeon, Dr. Kevin Schafer!
Date and Time
Date: Thursday, March 9th
Time: 2:00 p.m. EST
Event Details
During this live webinar, you will learn how minimally invasive bunion surgery results in excellent deformity correction with less postoperative pain and swelling. The following points will be covered during the webinar:
What Is a Bunion?
What Causes Bunions?
How Minimally Invasive Bunion Surgery is Performed
Bunion Surgery Recovery
Attendees will also have the opportunity to ask Dr. Schafer any questions about bunions or this minimally invasive technique, live!
Registration is FREE and must be completed prior to the live webinar. You will have the option to use your computer's audio or use your telephone. You must download the Go To Webinar application on your computer or device. Instructions will be provided via email after registration is complete.