Shining the Spotlight on Anterior Hip Replacement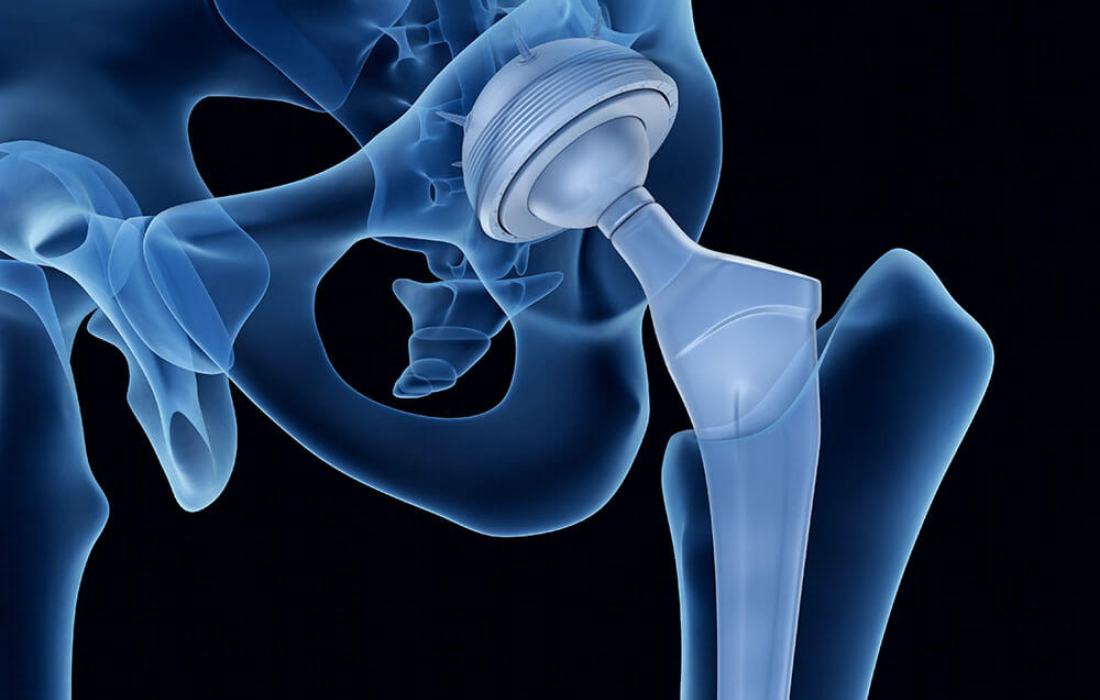 Anterior hip replacement is one of many approaches joining the minimally invasive trend in the surgical arena. With this technique—as well as all other minimally invasive techniques—the goal is to decrease the trauma to the tissues around the hip so patients may be able to recover faster and with less pain. Patients in need of a hip replacement may be living with conditions including:
Avascular necrosis
Bone tumors
Anterior hip replacement itself is not a new procedure—it's actually been around for decades. What's new is the ability to perform the procedure using highly specialized tools through significantly smaller incisions. This is a true feat of medical science, considering the difficulty involved with replacing the ball and socket of the hip joint.
What's involved with a hip replacement?
The hip joint resides deep within the body where the top of the femur (thigh bone) and the pelvis connect. The surgeon can reach the area to replace the top of the femur and the socket of the pelvis using:
An anterior approach, meaning it's performed through the front of the body
A posterior approach, where the incisions are made from behind the hip
A lateral or anterolateral approach, which is done through the side of the hip
A combination of two approaches
Though all of these approaches are utilized, the anterior approach offers some distinct advantages that other approaches may lack.
What makes an anterior hip replacement unique?
With the anterior approach, surgeons utilize a muscle-splitting technique to access the hip. This means that the surgeon works between muscles instead of detaching them and then reattaching them later. This aspect of the approach—combined with smaller incisions—is what potentially allows patients to heal faster, since there is less disruption of muscle tissue. Current literature supports that the anterior approach has a lower dislocation rate than lateral and posterior approaches.
Another thing to consider is the financial aspect of this surgery. A faster recovery can mean thousands of dollars saved in medical bills compared to traditional surgery. It also means patients may be able to return to work sooner as well, which means there's less of a pay lapse.
Additional benefits of an anterior hip replacement include:
Decreased pain, which means less narcotics are consumed
Early independent mobilization due to a decreased dependence on assistive devices
Increased likelihood of going home sooner compared to other techniques
Less precautions need to be taken after the procedure, which means there are no special pillows or motion restrictions
Improved movement outcomes initially after surgery
What's the bottom line?
Always remember that if you're considering a hip replacement, the goal of a hip replacement procedure is to ultimately live free from your joint pain with a fully functional hip—everything else is icing on the cake. In order to determine which surgical procedure may be best for you, you need to work with a specialist that understands your individual needs and goals. That's why choosing the best surgeons available is one of the most important steps as you consider a hip replacement.
The Leaders in Anterior Hip Replacement (and More)
At University Orthopaedic Associates (UOA), our surgeons have decades of combined experience in restoring quality of life to patients in need of hip replacements. Together with a team dedicated staff members, Drs. William Baione, Stephen Kayiaros and David A. Harwood work with patients to ensure the best possible individualized care before, during and after each procedure is delivered.
For more information about anterior hip replacement or to schedule a consultation with one of our elite joint specialists, contact us today.