UOA Doctors Win NJ Monthly Select Surgeons Award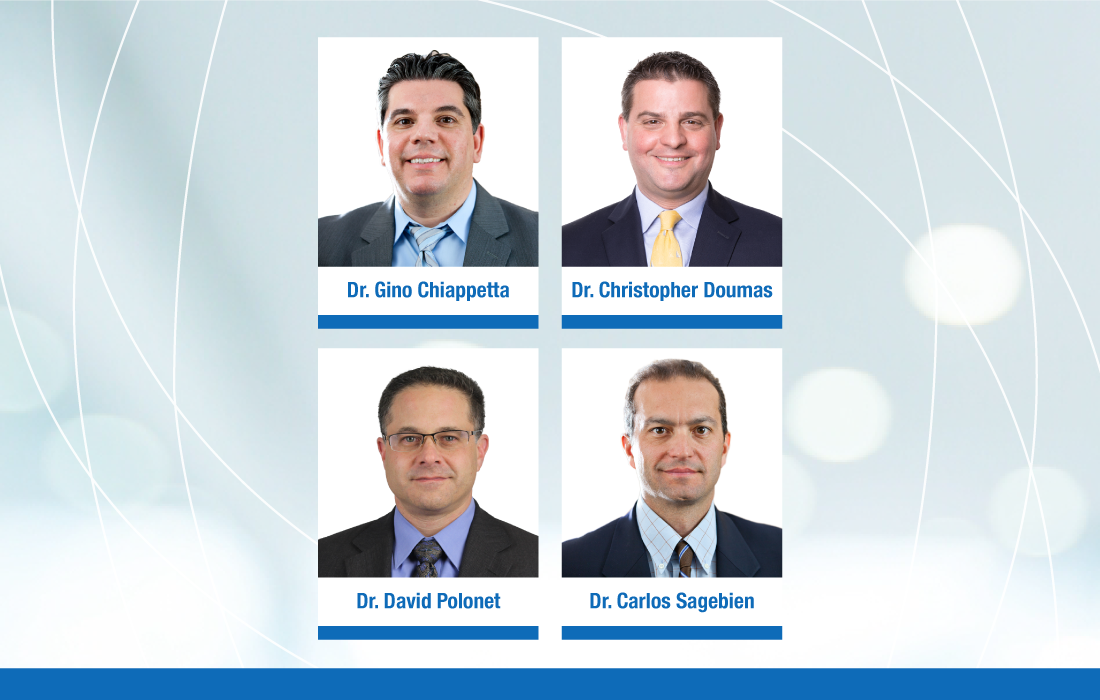 Please join the entire University Orthopaedic Associates family in congratulating our dedicated doctors for their Select Surgeons Award. Winners from UOA in 2019 are:
Dr. Chiappetta is a fellowship trained spine surgeon. He performs a wide variety of surgical procedures ranging from the most basic to the most complex surgeries. He utilizes the latest minimally invasive and robotic techniques to achieve the most successful outcome. Dr. Chiappetta's surgical breadth and volume speak to his level of expertise.
Dr. Doumas is a hand and upper extremity specialist who completed his fellowship training at the University of Pennsylvania. He uses innovative approaches to tackle complex problems and provide comprehensive care from the shoulders to the fingers. His philosophy to treat his patients as family is paramount to the quality of care that he provides.
Drs. Polonet and Sagebien are Orthopaedic trauma specialists, both completed fellowship training at esteemed institutions: the University of Washington Harborview Medical Center and the University of Maryland Medical Center/ R Adams Cowley Shock Trauma Center. Often dealing with complex injuries, they value helping people in their time of critical need.
The Select Surgeon Award is given to surgeons who pass a rigorous screening process. Candidates are evaluated on:
Fellowship and specialty training
Board certification
Subspecialty certification
Years in practice
Number of procedures performed per year
History of NJ Monthly Top Doctor awards
Online reviews
UOA is incredibly proud of our winners. Like all of our surgeons, Drs. Chiappetta, Doumas, Polonet and Sagebien embody the spirit of service and excellence for which UOA is known.
At University Orthopaedic Associates, our specialists cover all aspects of orthopaedic care, including foot and ankle conditions, sports injuries, joint replacements and more. We have advanced diagnostic tools and physical therapy facilities at our offices for maximum convenience for our patients. If you have experienced a musculoskeletal injury or condition, request an appointment today.