With New Knees, John Prachar Loves His Job and His Life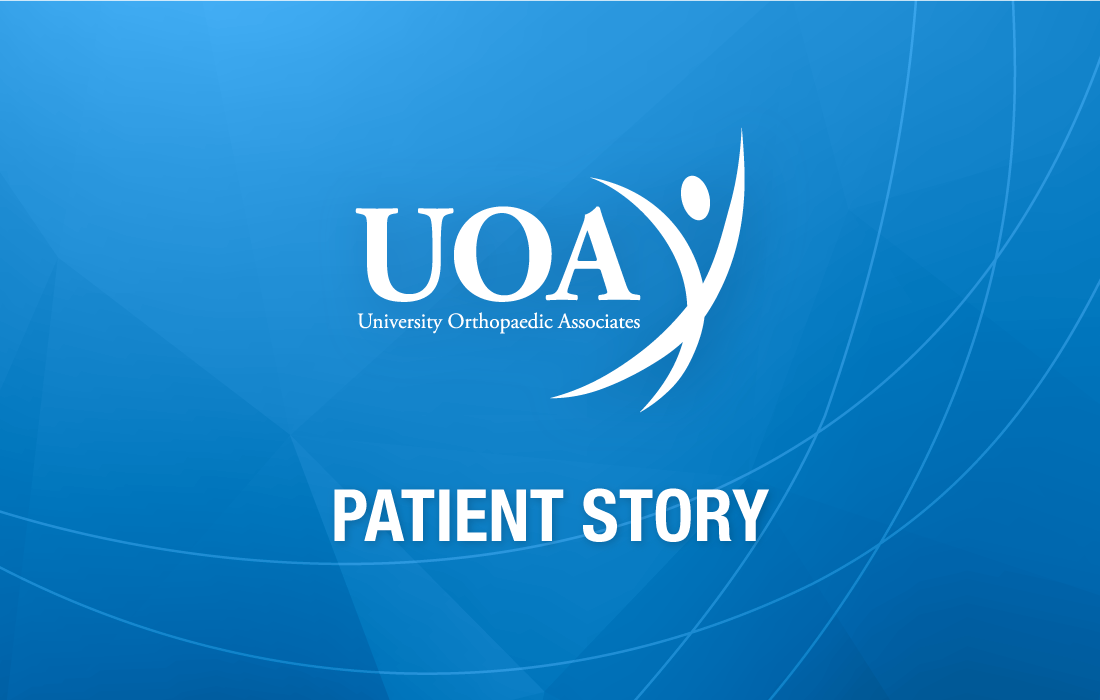 John Prachar loves his job. But his job couldn't always love him back. After decades of fighting fires and performing drills to teach new firefighter recruits, his knees finally screamed: "Enough!"
The 60-year-old Prachar from Neptune, New Jersey, explains the physical toll his job takes on the body. "In the fire service, you spend lot of time crawling down hallways and carrying heavy equipment. The load includes our turnout gear, which can mean carrying up to 100 additional pounds."
And he's not alone. Imagine all the aching knees among the estimated 1,216,600 firefighters in the U.S.
A Personal Struggle
John Prachar's knees were in constant pain, which he claims was likely job-related. Like his firefighter father before him, who suffered from arthritis, Prachar similarly struggled.
That's why he has long depended on the care of University Orthopaedic Associates (UOA). "I'm a frequent flier at UOA," he jokes, having started seeing UOA physicians 25 years ago. "My wife has been a registered nurse at Robert Wood Johnson Hospital for over 30 years. Doctors talk, and she had heard them say great things about UOA."
Having been treated for job-related neck and hand injuries at UOA, Prachar was initially struggling to manage his knees with pain injections. He lost a lot of weight and tried resolving his knee issues with physical therapy.
He went from injections every few months to every few weeks. Eventually, nothing worked. "I was in pain every day," he says. It hampered his ability to teach, as he was not able to demonstrate the extensive number of necessary physical drills, and he had to cut back on the personal training required to continually learn new firefighting methods.
After conservative treatments did not alleviate his knee pain, Prachar was referred to Dr. David A. Harwood of UOA, who has a unique approach to joint replacement surgery. Dr. Harwood diagnosed severe osteoarthritis in both of Prachar's knees.
A Doctor's Confidence Leads the Way
Recalls Prachar, "Dr. Harwood was extremely confident that if I opted for bilateral total knee replacement, it would be very beneficial to my lifestyle. It's not an easy decision to let someone cut you open, remove arthritic bones and put metal in. But his confidence made me confident that I'd be making the right decision."
In December 2015, Parchar underwent surgery with Dr. Harwood on his left knee; his right knee was done in June 2018, a delay in the second operation due to his work schedule. After his first surgery, he says, "The left knee was working great, so there was no question in my mind that I was going to get the right knee done." His only regret was that he couldn't do the second knee surgery even sooner.
Prachar's primary advice to others intending surgery is to closely adhere to physical therapy programs, which people should fully understand and continue. He avidly followed the program of his physical therapist to do home exercises.
Life Is Good
In October 2018, Prachar, only three and a half months after his second surgery and together with his wife, visited their daughter in Ireland. "My daughter decided to do college study abroad in Galway, not knowing that my wife and I got engaged there 30 years ago." The three did about two to three hours of heavy walking and hiking daily. "It was the coolest thing, to be back in Ireland for the first time in 30 years, the three of us together AND having two knees that worked!"
Thanks to Dr. Harwood, John Prachar has a lot more to celebrate. "June 2019 is 41 years since I started as a firefighter. I'm not limited in any of my tasks now. I'm back to climbing ladders, helping to stretch hoses with the recruits. I don't have to fight fires anymore, but I'm still in the business. I'm teaching new firefighters to be a success at what they do so they can become old firefighters. It's very fulfilling."
Life is sweet, says Prachar. He's 60, but he's as active (or more) as he was at 40. "I'm pleased," he says. He also enjoys playing in a bagpipe band and drinking beer with friends and family.
John Prachar loves his job, and now it loves him back.