Youth Athlete Back on the Field, Doing What He Loves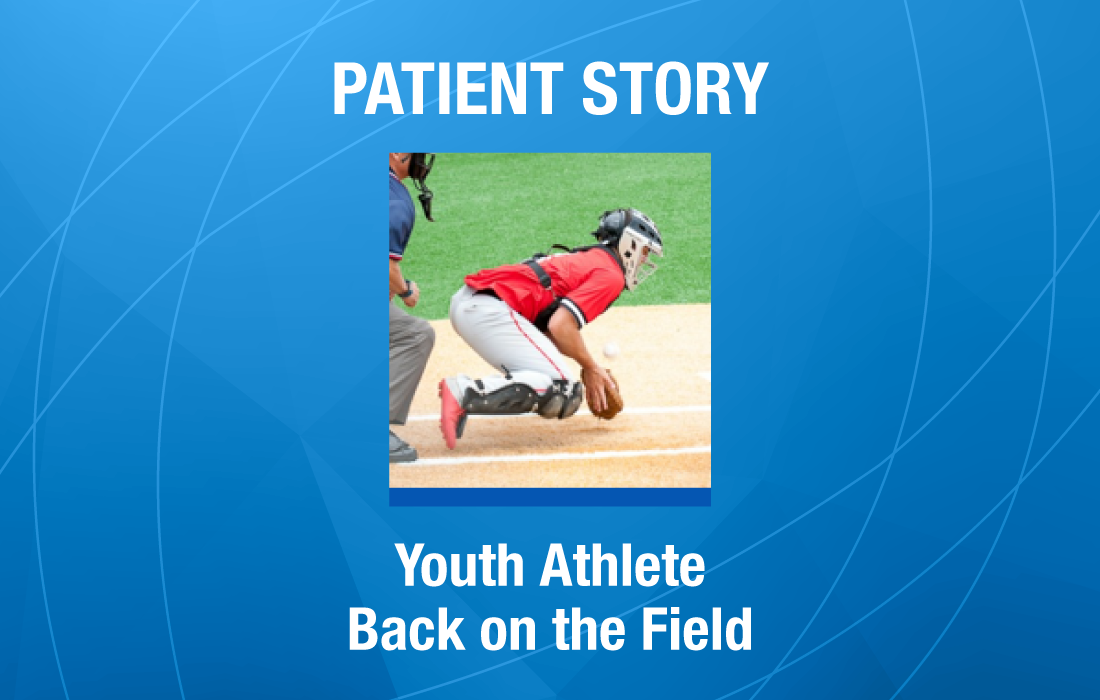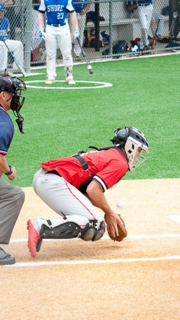 It's difficult for John Gannon to describe what his arm felt like while blocking an opponent during a football kickoff in the fall of 2018. That's because his arm was bent and pushed in unnatural angles that can only be described as "pretzel-like", causing his shoulder to pop out of its socket.
John, a 17-year-old three-sport varsity athlete (football, baseball, swimming) and Neptune High School junior had suffered a posterior labral tear of his shoulder. It wasn't the first time he had hurt a shoulder; however this shoulder injury was enough to send him to Dr. Patrick Buckley at University Orthopaedic Associates.
What Is a Labral Tear?
The shoulder joint is comprised of the humerus (upper arm bone, the head of which acts as a ball) and the glenoid (socket). The socket of the shoulder is shallow and can be unstable. The labrum is a structure that acts like a bumper, to hold the head of the humerus centered on the glenoid to allow for movement of the arm.
With trauma to the shoulder joint, especially when the shoulder dislocates, the thick labral tissue is prone to tearing. These tears are common in collision sports, such as football, but also affect an overhead athlete like John who relies on shoulder motion and stability for baseball and swimming.
Labral Tear Treatment Options
In the course of John's appointment, Dr. Buckley explained his options to both John and his mother. Relates John, "He told me I could try to play through it. I could go to physical therapy (which I had already been through) or I could get surgery right away. Even though I could have played through it, Dr. Buckley explained the risks of doing that."
John felt those risks—chipped bones, continued pain and missed time, and further tearing of the labrum causing greater instability and weakness—weren't worth it. "It would have been all downhill," John decided. "It's cartilage. It could get worse, not better." Dr. Buckley made John feel that by attempting the play through his injury, "the consequences outweighed the benefits," he said.
John realized that this type of injury does not completely heal on its own, and often requires surgery. Even more important, he had hopes of being ready for baseball season, his main sport, which he also intends to play in college.
Using arthroscopy, Dr. Buckley performed a posterior labral repair and a posterior capsulorrhaphy (repair of the joint capsule) to address John's shoulder pain and instability. Dr. Buckley performed this surgery in a minimally invasive way through three, one-inch incisions around the shoulder.
The surgery, says John, was done in "perfect timing." Eyeing his baseball season, he explains, "I felt comfortable with the four-month timeline for recovery that Dr. Buckley gave me. I healed pretty quickly."
Like all such surgery, John's recovery included rehabilitation. That's when it really helped to be an athlete. "I knew what to expect in rehabilitation, and the work I had to do to get back onto the field," says John. "Being an athlete helps 100 percent. I understand the hard work and the dedication it takes to get better."
A Satisfied Customer
John knows he found the right surgeon. "When Dr. Buckley explained things, he was super confident," says John. "That made me confident in him. He was thorough, and I was comfortable with him. He's a good guy."
Beth Gannon, John's mother and the parent of four athletic children, is an expert at finding the right medical professional for her kids.
"Parents talk a lot on the sidelines of games about which doctors to see," says Beth. "I tend to sit back, listen, and take it all in. It's a difficult situation, since everyone sees these doctors at a traumatic point."
Her analysis: "Dr. Buckley explained how the body and the healing process works, and every treatment option for John's injury. It was important to him that John understood.
"He is so personable and cared about my son from the get-go. When Dr. Buckley spoke, he wasn't looking at me. He spoke directly to John. That was a huge plus. He was never condescending and always supportive. I knew right away John felt comfortable with him. He was also sensitive to the fact that John wanted to get back onto the field. He helped him to make an informed decision."
In fact, so enthusiastic is Beth Gannon with Dr. Buckley's care that she recently took John's twin brother Ryan, also a multi-sport athlete, to Dr. Buckley for a lacrosse injury.
Back Behind the Plate
It's baseball season, and John Gannon is back behind the plate playing catcher. "I can work out regularly, swing a bat and catch a ball," he happily reports.
As of this writing, the Neptune High School catcher and clean-up batter is having a stand-out season, batting .470 with five homers. He was the Player of the Week in week three for the Shore Conference.
Concludes John, "I feel like a have a new shoulder. It's stable; it's strong. I'm good to go."
If you have experienced a labral tear of your shoulder, request an appointment with University Orthopaedic Associates. Our shoulder experts will diagnose your injury and help you pick the most effective treatment option to return you to your goals.